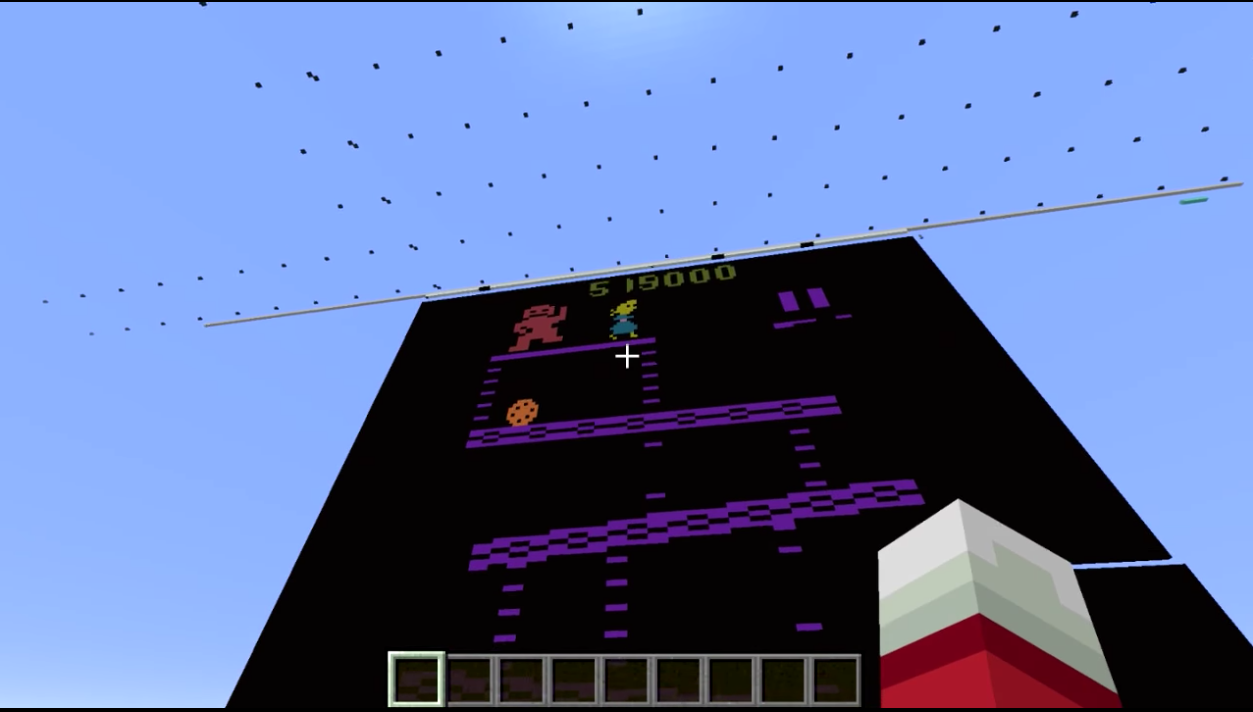 Over and over again, Minecraft players do not fail to amaze the rest of the world with their creativity. From floating cities to high-resolution paintings, there's no limit to what you can create. This has been proven once again by a Minecraft player who goes by the name SethBling, as he managed to build an Atari 2600 emulator – a working one, at that!
The user released a video where he explains how his creation works, and there's a brief demonstration of it. Through use of thousands of command blocks the original ROMs that were stored on Atari cartridges can run, as well as the processor and memory, as these blocks provide enough power to run the game and deliver up to 60 frames every four hours.
This amazing emulator was built without using any plugins or mods – so, in vanilla Minecraft, which is quite a feat. If this emulator has you interested, the files are available for download here.